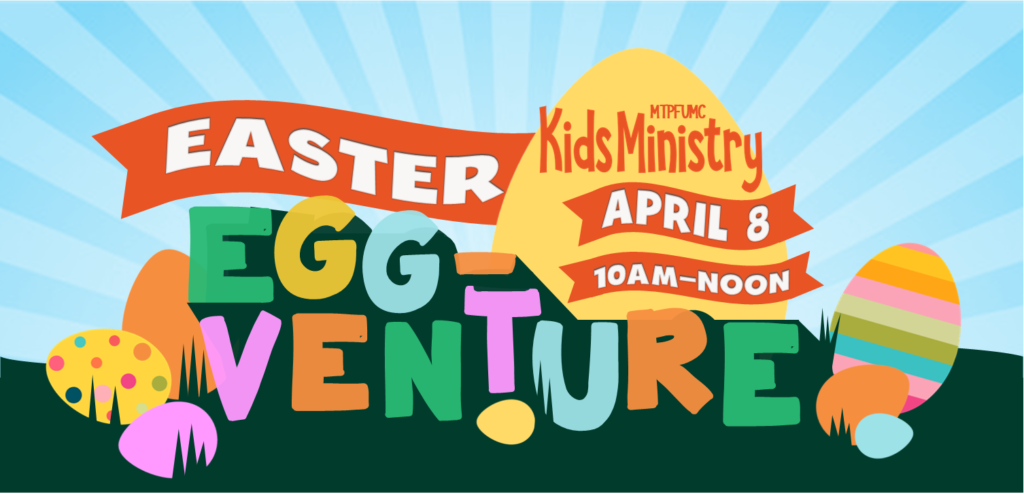 APRIL 8, 2023
10:00 AM - 12:00 NOON
FIRST uMC - 400 SOUTH MAIN STREET
FIRST FLOOR - sANCTUARY, gATHERING SPACE & CLASSROOMS

Games, Crafts, & stem activities

music & Storytelling

 EGG-HUNT with tons of candy & surprises!
While this event has been lovingly designed for children preschool – 5th grade, EVERYONE is invited to this super fun and free event! Bring your children, grandchildren and friends.
SUPPORT THIS OUTREACH MINISTRY
Donate Candy and fun prizes to be stuffed into eggs. Drop off items Monday – Friday from 9:00 am – 3:00 pm in the church office or on Sunday mornings in the donation baskets located in the Gathering Space.
Help Stuff Eggs on Wednesday, April 5 from 1:00 – 3:00 pm upstairs in the Multi-Purpose room. Click here to sign up.
Event Volunteers are needed! Click here for details and to sign up.