OUR VISION FOR CHILDREN'S MINISTRY:
GROW in Knowledge
LOVE God and Others
SERVE thru Action
Church is for kids! We want children to know that Mt. Pleasant First UMC is their church. It is a safe place where they can have fun, build lasting relationships, and experience the love of Jesus Christ.

CHILDREN'S CHRISTIAN EDUCATION
IN-PERSON
10:00 AM SUNDAYS

Sunday is our "Main Event" and we hope to see your family every week! It is our goal for children to experience scripture in action, not just in study.  Check-in begins at 9:45 am, and children can be picked up after the worship service and/or adult Bible study.
KIDS MINISTRY YOUTUBE
& FACEBOOK PREMIRE SUNDAYS @ 8:00 AM
Check our YouTube Channel or Facebook for creative and fun videos to help your children grown in their faith.  These videos are great for when you can't make it in person.
Join the KID MINISTRY team and invest in the lives of kids helping them to connect to Jesus. If you are interested in more information about serving, please CLICK HERE to email Jennifer Lane.
If this is your first time visiting Mt. Pleasant First UMC, please register your children.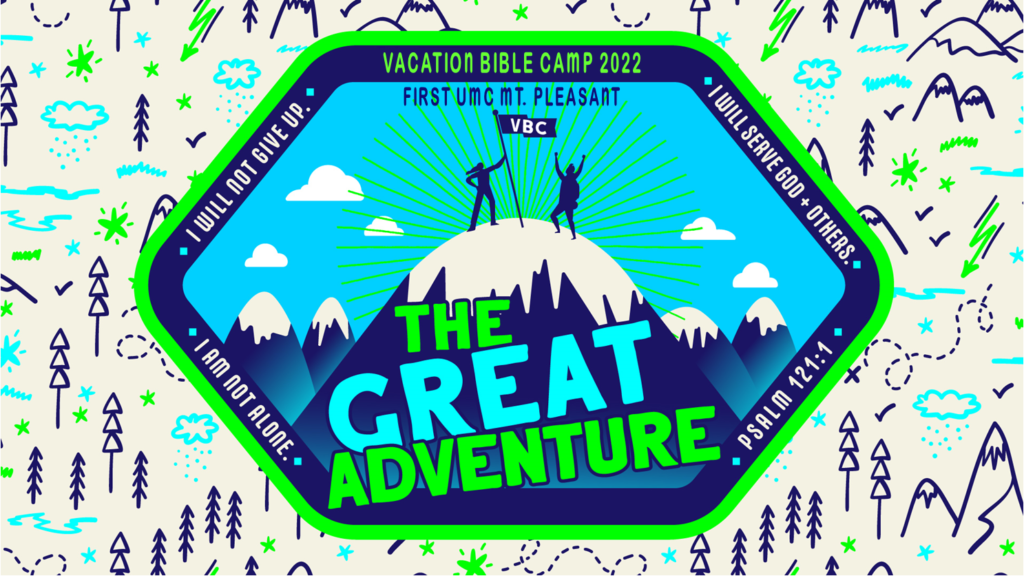 9:00 – 11:30 am or 5:30 – 7:30 pm 
Vacation Bible Camp is four days of fun, friendship and faith-building!
Camp will be from 9-11:30 Monday through Thursday. We'll end with a big celebration on Friday night July 22 from 6:30-8:30pm. CLICK HERE to get more information or to register today!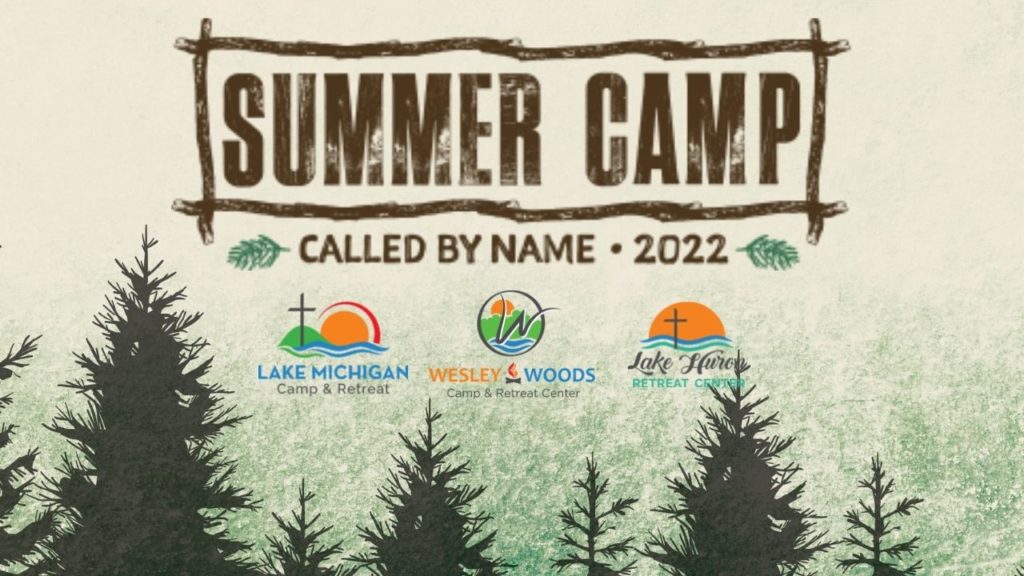 There are some fantastic summer camp experiences to have in our Michigan Area United Methodist Camps for kids. Camp offers a unique way to grow disciples of Jesus Christ through games, crafts, bible study, swimming and so much more. Kids will make lifelong friends and become part of a meaningful Christian community that nurtures their faith. There is no better place to have a ton of fun and grow spiritually at the same time. We want to make sure that cost is never a barrier to participation in our church family, so camperships are available for church members and constituents if needed.  For more information about camp options and camperships contact Jennifer.