Sermon Series
As a culture, we are living in crazy times. Never before have we been more informed, engaged and connected. But with conflict over the pandemic to celebrity scandals to racial injustice, never before have we been more confused, angry and divided. What in the world is going on? In our new five week series, we will explore topics - like cancel culture, polarizing views and mob mentality - through the lens of what Jesus would have to say about them.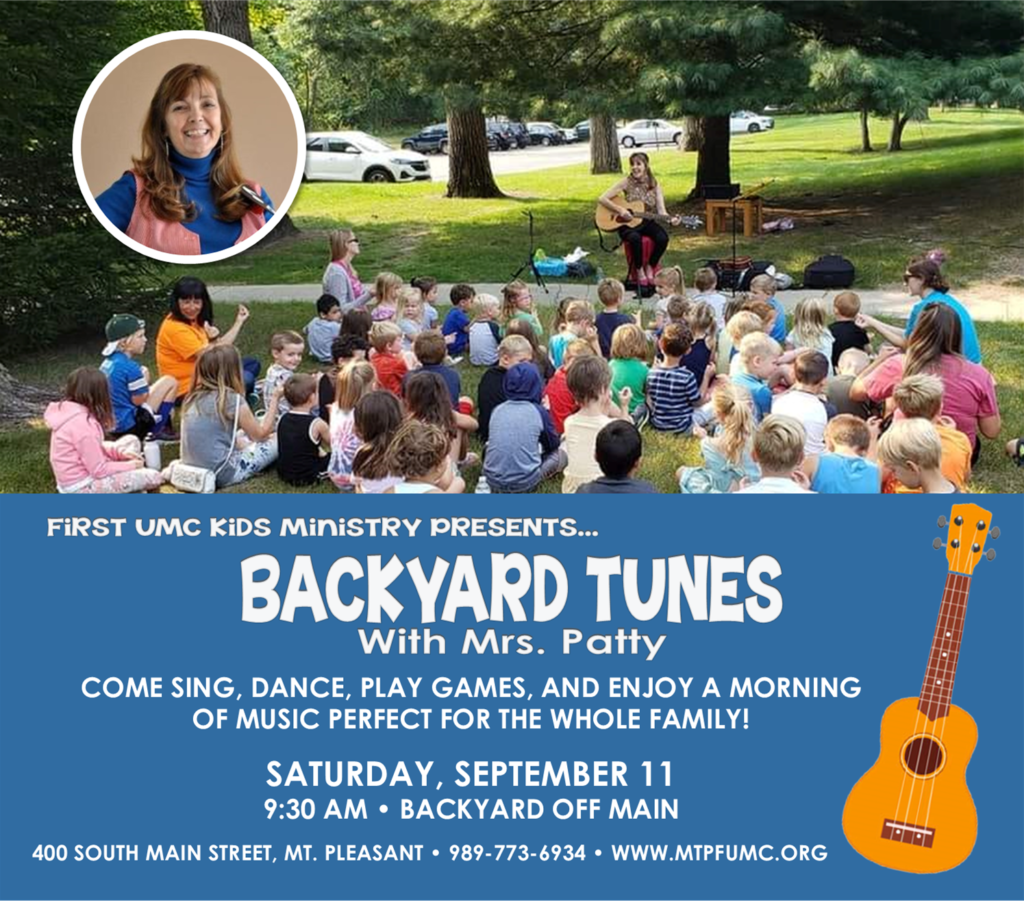 Did you know that we have OUR VERY OWN CELEBRITY at church?
IT"S TRUE!!!! Our very own Mrs. Patty travels all over the state sharing her love of children and music at festivals, workshops, libraries, schools, museums, and more!  After spending her career as an early childhood classroom teacher, using her guitar and puppets as teaching tools, Mrs. Patty now shares her gifts all across Michigan!  Her interactive concerts are full of rhythm, music, storytelling, and so much more!  This is a perfect event for preschool and elementary aged students. So we hope you and your children will join in the fun on Saturday, September 11 at 9:30 in our BACKYARD off Main Street.  Friends are welcome! 
10:00 AM Facebook Live and In-person
400 S. Main Street
Mt. Pleasant, MI 48858
989-773-6934