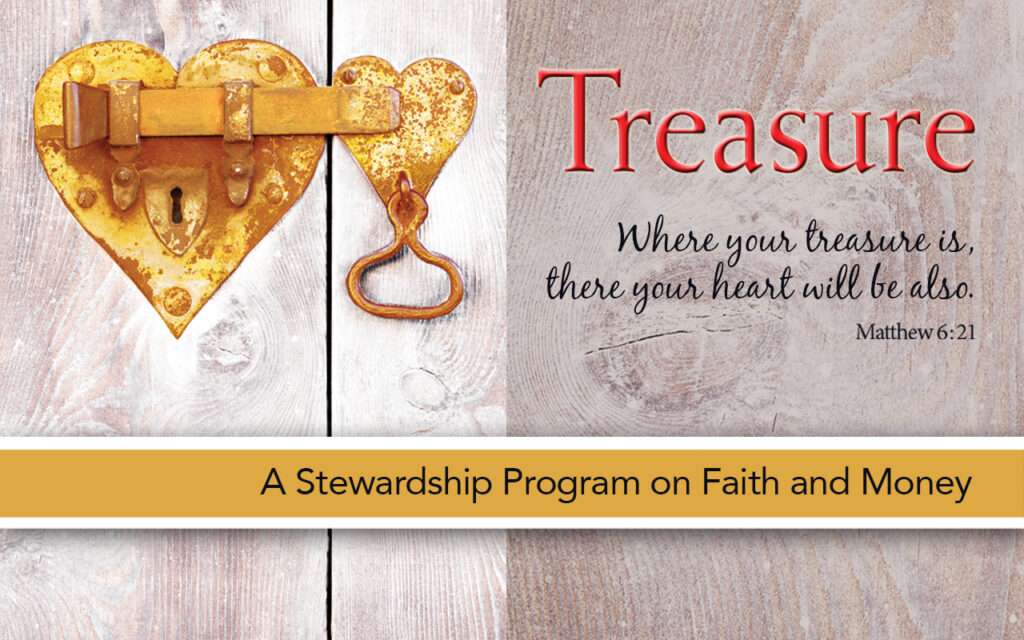 Throughout October we will be embarking on a churchwide emphasis: "Treasure: A Stewardship Program on Faith and Money."  For four weeks we'll be discussing and studying Jesus' words about giving from the Sermon on the Mount, in which he said, "Where your treasure is, there your heart will be also" (Matthew 6:21).  
This last year has been challenging, but we have continued to focus our hearts on Jesus.  We have learned new ways of worshiping, studying, and praising God.  Whether it was streaming worship, virtual VBS, or ZOOM bible studies we have continued to make disciples of Jesus Christ for the transformation of the world.  We reached out into our community, providing food and personal care items through our Little Downtown Pantry.  And we embarked on a vision process called Church Unique so we can discern where God is leading us next.  None of this would have been possible without your generosity.
Throughout our stewardship program, we invite you to pray about the ways you can serve using your time, energy, and money. We are asking that you to fill out and return a commitment card by clicking the link below, between now and Sunday, October 31st.   We do this for two reasons. First, it allows the church to plan accurately for ministries, since we can base our ministry budget on the dollar amount our members plan to give. Second, the act of filling out a card is a way of inviting you to set a goal for giving of your time energy, and money during the coming year.
Thank you for all you do to further the mission and work of Mt. Pleasant First United Methodist Church. You make a difference here!